redDEAD's version of Automatix
This simple howto installs the most common restricted codecs. Allowing you to play mp3, aac, DVD, mp4, avi, wmv and many more formats & rip mp3 using the lame encoder.
For Ubuntu 7.04 Feisty Fawn
in a terminal type:
sudo apt-get install gstreamer0.10-plugins-ugly-multiverse gstreamer0.10-plugins-bad-multiverse gstreamer0.10-plugins-bad gstreamer0.10-plugins-ugly gstreamer0.10-ffmpeg libxine1-ffmpeg gstreamer0.8-lame gstreamer0.8-faac gstreamer0.8-faad libdvdread3
libk3b2-mp3
To play encrypted DVDs you need
libdvdcss2
. You need to install the Medibuntu Repositories to do this. My how to can be found
here
Enjoy!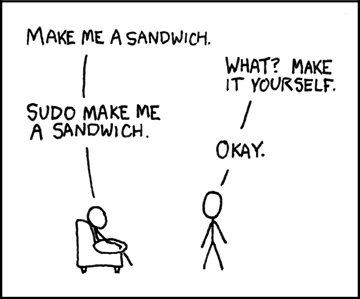 For more, check out Randall Munroe site at
xkcd.com/